Post by MoF Admin on Jul 28, 2011 4:36:30 GMT -8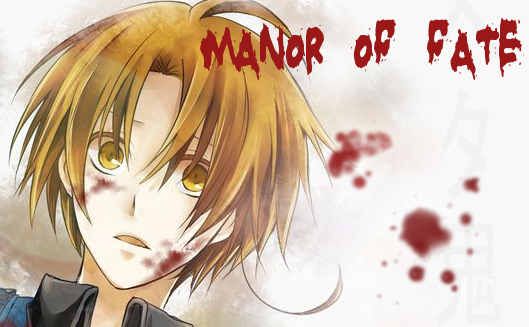 In the dark swamplands of the deep American south, concealed by mystery and thick forest, stands an abandoned manor. From the outside it looks as if it will collapse at the slightest breeze, but inside it is for the most part spotless, seemingly trapped in time. Furnished in the style of the 18th or 19th century, the Baudeau Manor looks to have been inhabited by a rather rich plantation owner or other upstanding, wealthy person, but rumors from the area tell otherwise. It has been said that witchcraft, torture, murder, and even human sacrifices took place inside those very walls, and after the wicked master of the house passed away as well, demons and spirits moved into the Baudeau Manor. The evil aura of the mansion is apparent from miles away, though those that choose not too heed the warnings often meet the same fate as the past victims.It all started as a game...
[/b][/color][/size]
The year is now 2013. On America's whim, all the nations are invited to a costume party at the Baudeau Manor, some of the more rambunctious of the group suggesting a simple game of courage. It seemed like the perfect place for one, so with plotting minds and foolish naivety, they approached the mansion.
But when we went inside...
Shortly after the game started, the power went out and screams--not all of them the players'--filled the manor. When the lights came back on, the nations found themselves in small groups of two or three as well as unusual Polaroid cameras. Outside the doors,
things
were heard moving about in the hallways: footsteps when no one was there, growling from creatures that could not be seen, and even undecipherable whispers.
We never expected...
What started off as a game quickly turns into a fight for survival. The doors are locked, the windows won't open, and the creatures are out. Now the nations must find a way to kill the demons and escape before they become the next spirits to join the legend.
We might not make make it out...
*~*~*~*~*~*~*~*~*~*~*~*~*~*~*~*~*~*~*~*~*~*
Manor of Fate is a HetaOni-inspired horror roleplay that tests the Hetalia characters in ways they have never been before. They must set aside their differences to survive together, or die even more quickly. Monsters and ghosts lurk around every corner, but the danger isn't only physical--the Manor has a way of getting to people's heads. A character may wonder if their own friends and family be trusted, or if they, too been possessed by the haunted residence.
*~*~*~*~*~*~*~*~*~*~*~*~*~*~*~*~*~*~*~*~*~*
Home
Rules
Character List
Application Template
Affiliate?
[/center][/size]