Post by Hermit on Dec 31, 2011 22:34:52 GMT -8
[atrb=background,http://i.imgur.com/qvttS.png][atrb=width,400,true][atrb=border,0,true][atrb=style,padding: 20px; border-radius: 25px; border: 1px dotted #bcbcbc;]

Hyῡga Hikari

ONI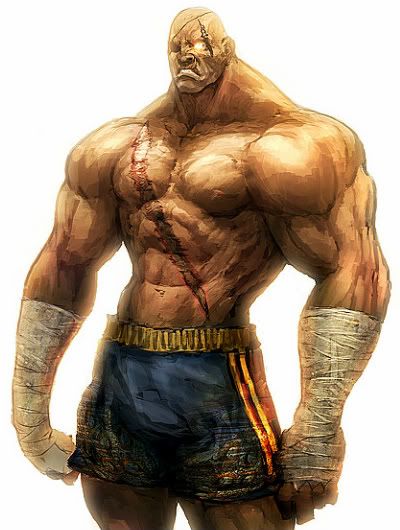 Personology


Age – 37

Skin: Light Olive

Blood Type: O Negative

Eye Colour: Jet Black

Hair Colour: Black

Gender – Male

Birth Country – Kaze no Kuni

Hidden Village – Sunagakure

Alignment – Chaotic Evil




Chaotic Evil is referred to as the "Destroyer" or "Demonic" alignment. Characters of this alignment tend to have no respect for rules, other people's lives, or anything but their own desires, which are typically selfish and cruel. They set a high value on personal freedom, but do not have any regard for the lives or freedom of other people. They do not work well in groups, as they resent being given orders, and usually behave themselves only out of fear of punishment.

It is not compulsory for a Chaotic Evil character to be constantly performing sadistic acts just for the sake of being evil, or constantly disobeying orders just for the sake of causing chaos. They do however enjoy the suffering of others, and view honor and self-discipline as weaknesses.





Allegiance - Solely To Himself

Difficulty – Hard/Advanced

Classification: Ninja [Genin]

Expertise: [Taijutsu] + [ Ninjutsu.]

Kekkei Genkai - Hyῡga (All Seeing White Eye)

Genin
Physicality
[/li][li]Weight - 325 lbs.
[/li][li]Body Appearance
Given his age and combat experience, Hikari has developed a body comprised of knotted muscle and gruesome scars and yet he also boasts an exceeding level of athleticism. His eyes are orbs tainted with a devouring shade of black-taking closely after his mother Beppin Hyῡga- with radiating tints of maroon when an ample source of light is reflected off his pools, hinting at the ocular powers lying within his blood. However, His eyes have always been relatively low, enough so that at times it appeared to be some innate instinct the keep them just open enough for him to properly view and deduce the world with his gaze. On the other hand, when situations that call for the help of his famed Byakugan, his eyes overtly burst open allowing to world to have their fill of his frightening lineage. His hair is kept shaved with no hint as to its texture, heavily resembling his father, Uchiha Nagato. His body is most arguably the most refined aspect of his physical being despite having the abilities of a Hyῡga and his overall taijutsu, even outside of Hyῡga techniques, far surpasses his old man's.
Arms, the most used ligaments of a shinobi's body, and a pair that are far from neglected by Hikari, biceps, triceps, forearms, even his hands seem sewn into a sinewy mass of iron, especially for an adult of his age, besides, though his Hyῡga style taijutsu passed from his mother was the only thing he was born with, he quickly expanded upon that to obtain even greater strength. Traveling to that of his face reveals a strong -and angular- jawline set well into place, the features befitting his father's rugged features. His hitai-ate, lies suspended loosely from his neck with Sunagakure's powerful insignia engraved within its metal plate. A noticeable trait in his appearance is his long, thick scar running down his torso, which he gained during the last Shinobi War, the only evidence of his singlehanded dispatch of over a dozen enemy Jonin.
His clothing consists of a dark sleeveless, hooded vest that he keeps over his head at all times, keeping his face darkened when looked upon from certain angles. It has a ragged look to it due to the fact that he has worn it through so many harsh battles. Along his legs are a simple pair of black shorts, namely ones that just go down past his knees, giving him more mobility and comfortableness than a pair of shinobi sweat pants.
[/li][/ul]
Cognition

Although he's known to be a violent fighter, Hikari's actions tend to be for the best. He lives for battle and enjoys a good fight more than anything. He even holds back, at times, in an effort to make a fight last longer. He also claims that injury and death are nothing but the price one pays for a good fight. In keeping with his tendency to be brutal, Hikari usually prolongs a fight if his opponent is too injured to fight back, claiming that he will only unhesitatingly kill his opponent if they offend his honor by looking down on him. On multiple occasions, Hikari has beenshown to be extremely vindictave to those who can defeat him in a fight and even to those who can push him to his limit.

It seems that Hikari sometimes contradicts his own logic in fighting. On the one hand, he wishes to increase his own personal power. On the other hand, he conceals his strength to enjoy a fights when the mood strikes him. Irrational to a certain extent, Hikari is one of the most complex shinobi in Sunagakure no Sato, as he exhibits a range of traits, including: lethargic, bloodthirsty, rebellious, sociopathic, and wise.

[/color]
[/div]
CREDITS
• made by lovesolfege from
OTE
[/center][/td][/tr][/table][/center]