rozean
Apr 12, 2011 8:17:40 GMT -8
Post by Ƹ̴Ӂ̴Ʒ on Apr 12, 2011 8:17:40 GMT -8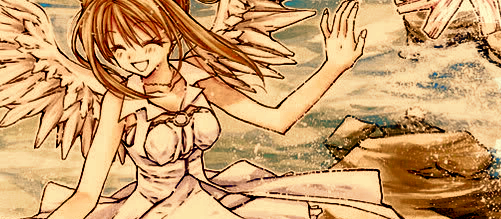 ☁☼☁
do you know why the rain comes...?
...it comes because someone is praying...
[/font][/size][/center]
☜PERSONOLOGY☞
[/li][li]
Age:
17
[/li][li]
Clan, BL, or Kekkei Touta?
none
[/li][li]
Country and/or Village:
Hi no Kuni, Konohagakure no Sato
[/li][li]
Rank & Profession:
Genin, Medic-nin
[/li][li]
Difficulty Setting:
Normal
[/li][li]
Types:
Primary;; Ninjutsu
Secondary;; Genjutsu
Tertiary;; Taijutsu[/font]
[/li][/ul]
☜ PHYSICALITY☞
[/u][/color]
[/li][li]
Weight:
53kg
[/li][li]
Apparel
as a ladylike young woman, Roze prefers to wear
dresses
– her favorite (and the one most often seen on her) is
a simple white one
; It has a knee length hem, stylishly wrinkled bodice and short puff sleeves. She also has many modifications of this outfit in her wardrobe, with different lengths of hems and sleeves, or with more layers or decorations, from a night gown to a magnificent ball robe.
Under her common dress she wears short white
bloomers
; a well-thought protection as well as a style add that makes her dresses "safe" for all situations.
Where the bloomers end, she carries a small
holster
, wrapped around her right thigh. This is where all her weapons are, and there is also space for her hitai-ate. The cloth of the headband is white and it usually stays hidden in its own pocket until a mission or something else requires it.
On her feet she has round tipped black
mid calf boots
that hug her legs carefully. Specially designed, this footwear is suitable for a tea party as well as running in the forests with a herd of enemy shinobi chasing behind you.
[/li][li]
Body Appearance
After spending most of her life in indoor activities, Roze doesn't really look like a kunoichi: She is
small framed
and slender, one could even think of the world "fragile" while looking at the girl. Her
skin is soft and pale, facial features delicate
. There is natural
grace and lightness in her steps, pride in her posture
; she walks with her back straight and head up, and smiles often.
Long golden hair
reaches all the way to her hips, descending in almost unnoticeable light curls; it's her favorite part in her body, always shiny and soft thanks to daily efforts. However, the feature one would most likely get drawn to first are her
eyes: Big and rare shade of amber in color
, surrounded by thick black lashes on each lid, these eyes usually wear a friendly and warm look in them. Combined with her long slender legs and the way she carries herself, there is something deer-like in the young woman.
Despite all this, Roze is actually pretty tough for a girl of her size: she doesn't get hurt easily and doesn't mind small scratches – actually, whereas there are no permanent marks in her body, her knees are often scratched after her outdoor adventures. Still, she isn't very strong, probably because of the way she was raised: the girl isn't even used to lifting things the size of a shopping bag.
Overall, Roze gives off a warm and sincere aura that is detectable from a distance. Her
emotions can be easily read
from her face and body language; both her mouth and her body are terrible liars.[/font]
[/li][/ul]
☜COGNITION☞
[/u][/color]

[li]Personality
Roze is a sincere and pleasant young lady; she's friendly and polite to family members and strangers alike. She has much love for this world, humans, animals and nature, and loves to explore it with an open mind and without prejudice. She liked helping people and doing good deeds and is very good at handling most animals, mammals at least.
Despite her friendliness, Roze isn't good at making friends. She is shy in her own way, afraid of approaching people for other purposes than a light chat about the weather or alike. She doesn't usually talk to complete strangers and she can even be arrogant around them, wary at least. When she does get to known a person, Roze gets soon casual around them: she doesn't fear skin contact or worry about after how long friendship it's acceptable to do this and that, as long as the relationship is between friends only. Around her (currently nonexistent) friends, she likes attention and now and then being in the center of it whereas around strangers, she'd rather be invisible.
Raised in a noble family in the middle of formalities and behavior codes, Roze is slightly detached from the world outside her home, in good and bad: she is well-mannered but sometimes too formal, optimistic and well-wishing but also naïve. Also slightly spoiled, the girl might get sulky if she doesn't get what she wants or things aren't done her way. She can be stubborn and stay terribly offended about small things for a long time if her mood is like that.
Roze isn't used to bad things happening or people being mean or hurting each other and thus is rather easily shaken by cruelties outside her "bubble." The girl is trusting and wants to believe there's something good in every person and nobody is driven by ill intentions only, the type that is almost always willing to forgive and give a person a second chance. However, a serious crime against her moral or another person she won't forget – she is willing to fight for her close ones and ideals, if not physically then with words and deeds.

[/li][li]
Alignment:
lawful good
[/li][li]
Allegiance:
to her moral and opinions about good and bad, before anything else.
[/li][li]
Quirks & Tendencies
- playing with her hair
- daydreaming
[/li][li]
Likes & Dislikes
♥ nature & animals
♥ books & stories
♥ water
♥ color blue
♥ citrus
♥ violets
♥ small and tight places
!☠! spiders (arachnophobia)
☠ rude people
☠ criminals
☠ dirt, mud[/font]
[/li][/ul]