Tenshi
Dec 15, 2012 10:25:20 GMT -8
Post by tenshi on Dec 15, 2012 10:25:20 GMT -8
[/right]
Name
Tenshi
Alias
Angel
Age
15
Gender
Male
Clan, BL, or Kekkei Touta
None
Country and/or Village
Kaminari no Kuni; Kumogakure
Rank & Profession
Genin; N/A
Difficulty Setting
Advanced; Hard
Releases
Raiton
Skillset Slots
Raiton;Lightning Release
Primary Specialization
Ninjutsu
Secondary Specialization
Taijutsu
Mastery Points
Building Blocks
Height
5'10
Weight
140
Bloodtype
AB
Blemishes & Scars
None
Descriptive Appearance
Tenshi is average for his age, being neither short nor tall. His frame is slender and seemingly frail yet defined and slightly toned. His physique could be described as lanky with definition yet near perfect proportions. His hair is medium length and a smooth brown that falls down to the base of the neck. The top portion of his hair as well as the front is styled towards the left of his face and hangs slightly over his eyes.
His face is slender, smooth, and elegant with no visible imperfection or flaw. He tends to hold a solemn expression but when he smiles, it tends to be more of a smirk with one side of his mouth raised towards the left side in a crooked grin. Tenshi's eyes are pure and aware, they, like his hair are dark and brown like deep pools constantly churning and searching.
His normal garb and attire consists of a loose fitting black mesh tank top which is covered by a royal purple cloak draped over his shoulder. His cloak is large and flowing reaching down to somewhere just below the knee. His pants, a darker shade of purple, also come just below the knee, where they flare out as they slide below the lip of his knee high boots. Like the majority of his attire, Tenshi's boots are also purple like the rest of his attire and are fitted between his big toe and his other four. The boots are durable yet flexible and cover the majority of his legs. Overall, Tenshi has a very elegant and graceful appearance and ambiance.
Personal Persona
Alignment
Neutral
Allegiance
Neutral
Descriptive Personality
Tenshi is as level as they come. He is always calm, collected, and very hard to catch off guard. Above all, Tenshi is a deep thinker; an analyzer of the most perplexing mysteries life has to offer. However, it's not always by choice. He tends to find himself falling into long spans of reflection simply due to his over inquisitive nature. With him being so inquisitive it leads to a search for meaning and for purpose in life which is a constant quest for Tenshi during his travels.
Tenshi's mind functions in a rational manner. His mind is not clouded with the usual bias that people harbor as well as the emotion that some can display as well. Before acting he will assess the situation at hand while processing various outcomes, variations, and actions which all lead to a final decision before any action has been taken.
Tenshi is not always so deliberate and at times can be a carefree individual, although these times are seldom seen an only by those who know him best which also tend to be very few. Tenshi chooses his friends carefully and with great deliberation, but when he does choose, you become a lifelong friend and a treasured individual within his life. And when he does decide to let someone into his life, they can see the relaxed demeanor he possesses and the humor he can display.
Intelligence is something that Tenshi prides himself on. He enjoys being, on average, more intelligent than the majority as well not being part of the mold society has cast. He is quick witted and precise with what he has to say and he is not afraid to say it. Tenshi can be ruthless to his enemies while caring to his friends. He is calm in action and in thought, but at times can lose his temper in certain situations. Tenshi is an individual and feels as though he should be treated that way, he shares a sympathetic bond with the world that most would not see of recognize even after being in his company for a lifetime. He is full of mystery and wonder, and is and undecided mix of emotions. Tenshi is on a journey of discovery of not only himself but of the mystery which surrounds and shrouds the world he lives in.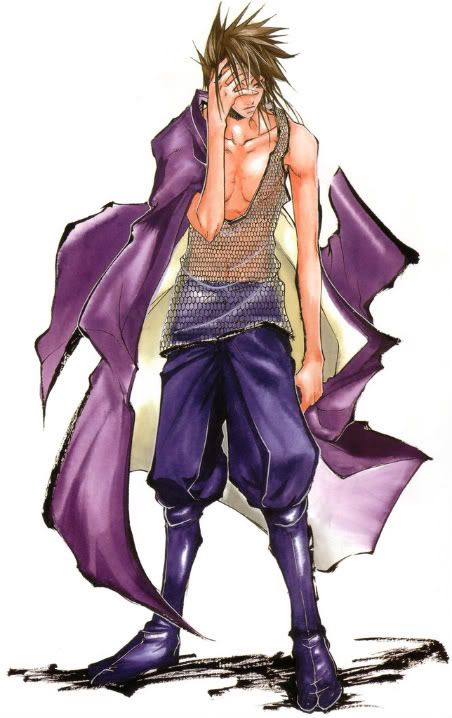 [/justify][/font][/blockquote][/blockquote]