Post by ¤ SFS ¤ on Jun 25, 2013 12:19:37 GMT -8

E X P E R I E N C E!
[/color] advancing with each attempt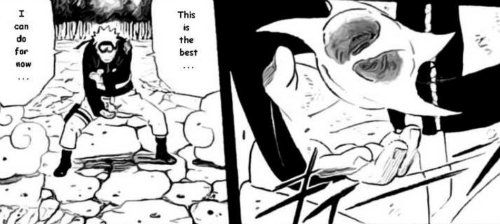 [/right]
¤ EXP: 8125
post count!
By default, all posts In-Character automatically increase post count and will yield 1 EXP point.


[li]Three hundred and nine posts (309 EXP)


---
[/li][/ul][/ul]
base exp
!
[/size][/color]
Normal, non-clan, non-bl characters, with no special additives, start with 1,000 EXP. Characters that start off in Clan start with 500 EXP. Characters with a Kekkei Genkai or Kekkei Touta start with 250 EXP. (Older accounts that started with KT/KG characters started with 300 EXP.)
[li]First character possessed Kekkei Touta (300 EXP)


---



[/li][/ul][/ul]
mission payouts
!
In addition to acting as the army for their country, the ninja village also acts as a business by essentially contracting their armed forces out to private parties. Each day clients will come to the village and pay for the services of the ninja, requesting jobs that can range from the mundane, such as walking the feudal lord's dog and keeping it safe, to the assassination of deadly wanted criminals. These jobs are thus divided into difficulty ranks, each of which are assigned only to certain shinobi - D, B, C, A, and finally, S. If the mission is completed successfully, the client will then pay the village, which in turn pays the shinobi after taking a percentage. Missions are an essential way of keeping your village afloat, and keeping yourself in the game.
[li]Twenty-Four D-rank missions (600 EXP)

[/li][li]Eight C-rank missions[/b]
(400 EXP)
[/li][li]One B-rank mission[/b]
(100 EXP)
---
[/li][/ul][/ul]
thread payouts
!
In-Character achievements refers to anything done by the player ICly that will somehow contribute to their overall progress. Whether you succeed in a mission, survive an enemy ambush, or hunt down a particular target, any form of in-character interaction earns you a fixed amount of experience. On top of this, the maximum per post a player can attain is 10 EXP, with the minimum being 1 EXP.
[li]forty-five threads (2059 EXP)

---



[/li][/ul][/ul]
event & bonus payouts
!
Outside of the life of a shinobi, special events may occur that may change the way one thinks, acts, or even lives. These special events test the very makings of each and every participant, and serve as a defining point in the site's overall story. Taking place in the form of Chapters, they serve to narrate the product of everyone's RP at once, as well as the direction the forum will go.
[li]Nine bonus' and/or events (4348 EXP)

---



[/li][/ul][/ul]
unpaid links
!
NRP is a wildly growing site and no one is perfect amongst it's members and staff. Sometimes threads, events, missions, ect are
graded or posted
in by staff but EXP yielded has not been awarded to the member. In such rare occasions the links should be provided here. So that evidence is on hand once a staff member is able to get around to it.
[/li][/ul][/ul]
revamp
!
A Revamp refers to the moment when a player decides to keep their most essential parts of their Character and what makes them essentially unique - name, clan, birth, history, appearance, etc. - but wants to change a technical aspect of them, such as their Types, Releases (basic elements only!) and Jutsu - up to the whole build! When recreating, whether it be through a scrap or even a revamp, please include the following information at the bottom of your post:
[li]Last revamp (6/13/2012)


---




Previous Character: [Original Profile]

Death Thread: (N/A for Revamps)

Total EXP: (4450)

EXP Used: (4450/4450)

EXP Lost: (None)

[/li][/ul][/ul]
[/blockquote][/blockquote][/font][/blockquote]